2011 11-06


The first set of windmills of Steel Winds on the former site of Bethlehem Steel in Lackawanna is in the background of this image as seen from Woodlawn Beach. In the foreground the Steel Winds expansion project progresses. Four of the wind turbines of Steel Winds II appear to be complete though not yet in operation. The base to a fifth windmill is right of the giant red crane.

Two people walking on the beach near the end of the breakwater on the right side of the image provide perspective to the height of these windmills (and the crane).
Notice the size of the blade in comparison to the couple on the beach. A yellow belt wrapped around it and tied to two blocks of cement anchors it until raised into position on the turbine.
This kite surfer better not get too close when these turbines go live!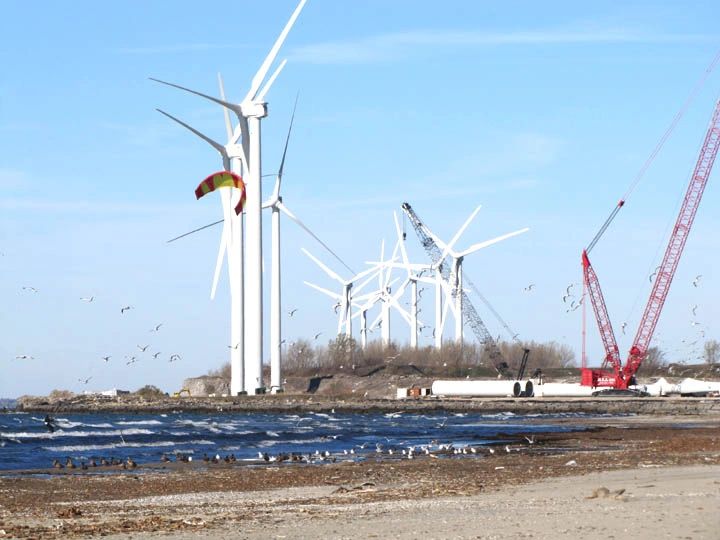 Maggie, the Lower Lakes mascot, is unimpressed by the windmills, her blithe spirit preferring a run on the beach with stick-in-mouth.