This is the former ice boom storage site as seen from Furhman Boulevard. The mound on the horizon just to the right of the center of the photo is seen below in a close-up
It looks a bit like a spent volcano, but this mound offers a great view of the park and the surrounding waterfront.
A view of the mound from a small fishing pier that had actually been constructed a number of years earlier. This is facing north with the trees of the Times Beach Nature preserve in the distance.
From the top of the mound facing north. The ice boom was floated to the shore through canal seen here. Also in this image is the breakwater of the Times Beach Nature Preserve, and beyond, the iconic Buffalo Light House.

The outer harbor break waters and the open expanse of Lake Erie looking west from the top of the mound.

This is a composite panoramic image facing east from the top of the mound.
Maggie, the LLMHS mascot, enjoys a sunny day exploring "Ice Boom Park" before dogs are discriminated against.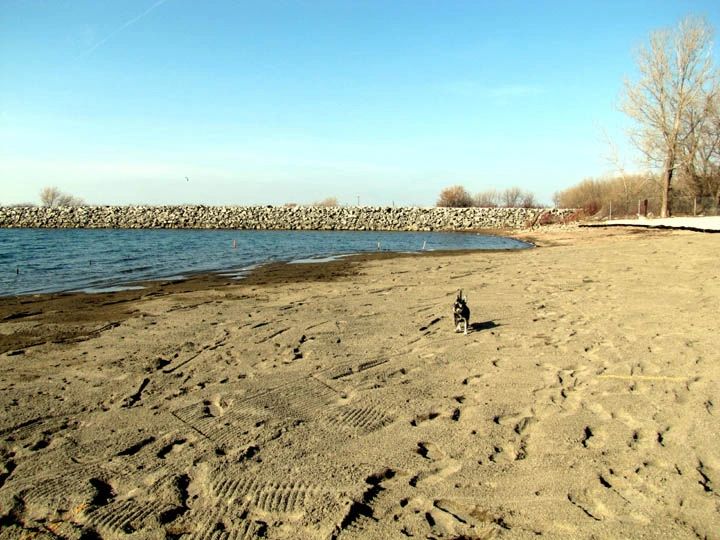 The existing beach foundation is a coarse brown sand. The fine white sand sits behind the black barriers.
Landscaping under development.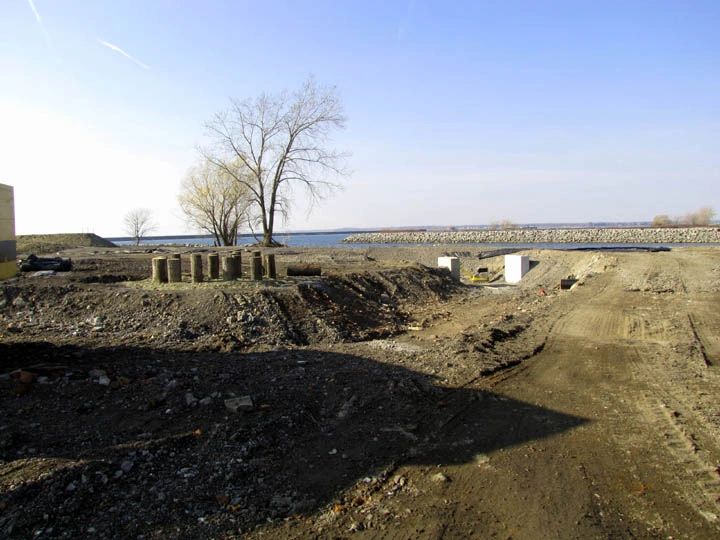 Throughout the grounds will be trails and what appear will be scenic ponds with bridges the one here that appears to be underway with the white cement foundation for a bridge.
All images photographed on Thanksgiving Day 2012.