GLF ELEVATOR DEMOLITION

On November 2, 2011, the Marine Leg tower of the GLF Elevator collapsed as demolition of the elevator continued. Structurally weak and unanchored, the tower collapsed and the scooping arm that would normally be lowered into a ship dropped partially into the Buffalo River when the tower fell.

These images were taken from Buffalo's Riverfest Park.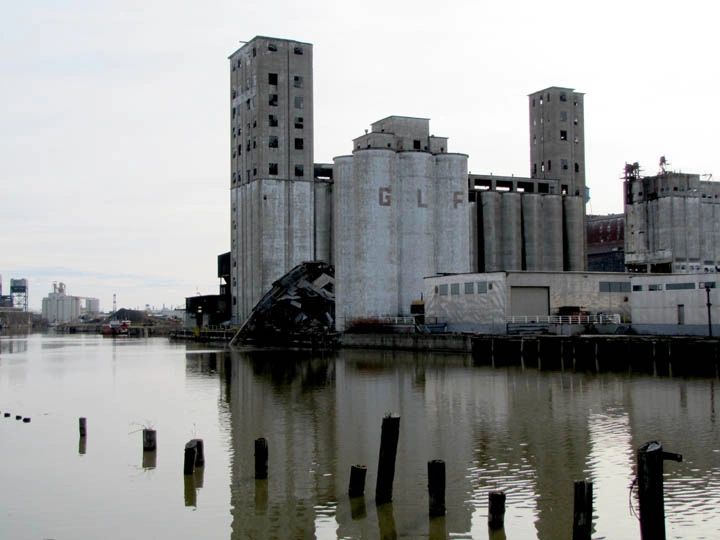 By November 8, 2011 the demolition cranes have chewed about half way through the silos. The six-pack of silos immediately to the left of the demolition work will remain.
Demolition of the first row of silos at the GLF elevator is underway in this photo taken on October 18, 2011.