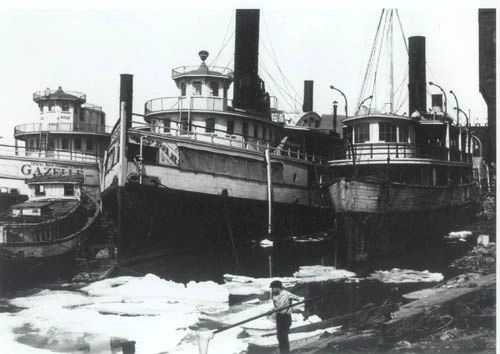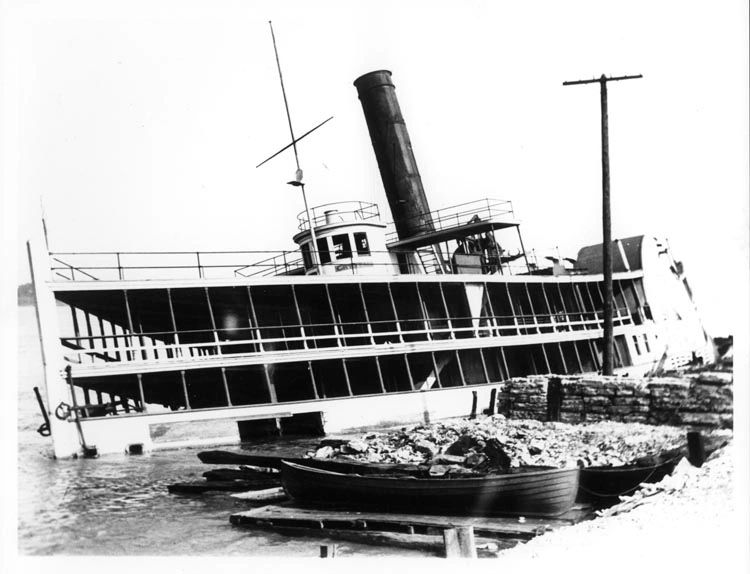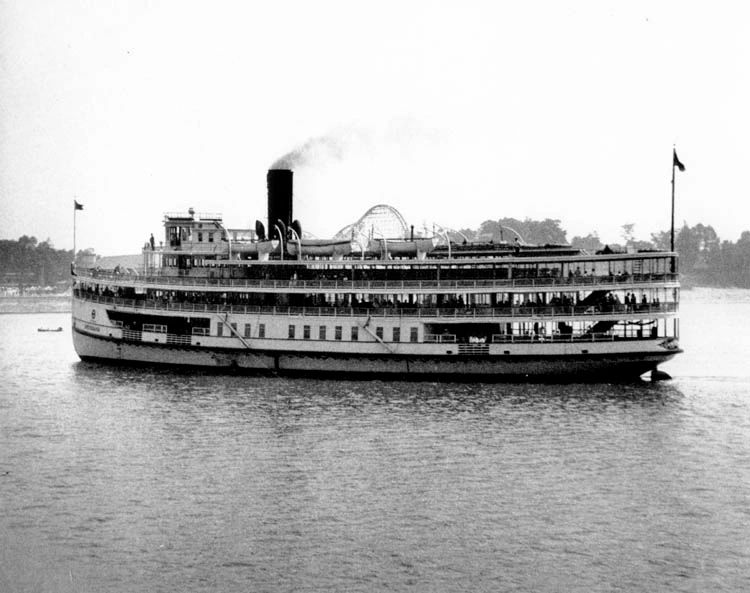 CB Steamers Gazelle (left) & Pearl (center) CB Steamer Crystal sunk in Niagara River Canadiana at Crystal Beach
The Steamers of the Crystal Beach Line
traces history of a select group of steam-powered passenger boats that plied the waters between Buffalo, New York and Crystal Beach, Ontario.
More than just a book of photographs and statistics,
Steamers of the Crystal Beach Line
chronicles the events that put these steamers in newspaper headlines before during and after their years of service sailing to Crystal Beach.
The sixty-seven year history of the Crystal Beach Line is stippled with collisions, fires, sinkings, groundings, drownings, suicides, rescues, and government seizures. All are documented within the book including the near collision of an RCAF fighter plane with the
Canadiana
while en-route to the park, and the grounding of the Crystal Beach Steamer
Pearl
during a severe thunderstorm with 900 passengers on board.
Steamers of the Crystal Beach Line
is highlighted with...
. . . over 200 photographs and illustrations from museum archives and private collections.

. . . floor plans of the Crystal Beach Line's palatial steamers the Americana and Canadiana.

. . . more than 125 references to period newspapers and nautical journals.

. . . references to every known vessel associated with the nautical history of Crystal Beach that includes more than 75 steamers, yachts and tugboats.

224 8.5"x11" pages, soft cover, professionally printed on premium, heavy bond, gloss paper.
ISBN: 978-0-9796632-0-8
Library of Congress Control Number: 2007903855